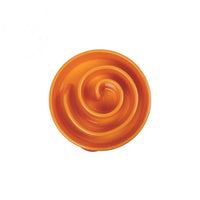 Outward Hound Fun Feeder Mini
Outward Hound Fun Feeder Mini is a miniature slow feeder bowl with lots of ridges and gaps to make your pet work for their dinner! These nifty bowls come in 3 colors with different shapes and encourage your pup or kitty to take their time while eating, which can help prevent vomiting and bloat. These bowls make your pet take up to 10x longer eating.
All Fun Feeders have slip resistant bases and are dishwasher safe and BPA, PVC and phthalate free.
The Mini sizes hold 2 cups of food.